Design and development

of new innovative techniques and equipment
Soletenche Bachy designs and develops a wide range of proprietary construction techniques and equipment bringing the latest in innovations to the industry. This has given us a strong competitive edge in the industry.
The ongoing development of new techniques has allowed us to design and build a complete range of our own specialist equipment which is constantly upgraded to cope with the evolving environment and challenges presented to us.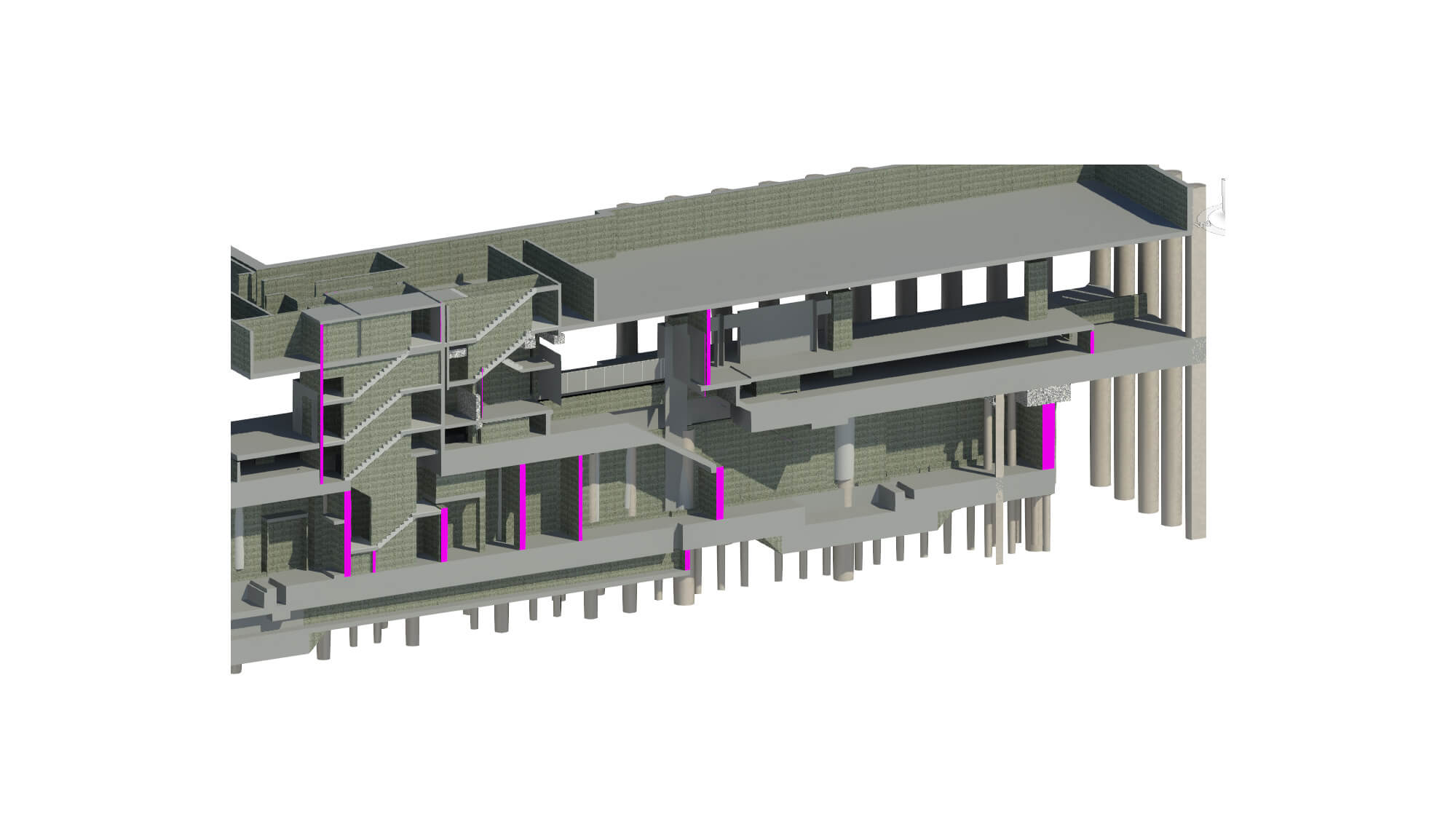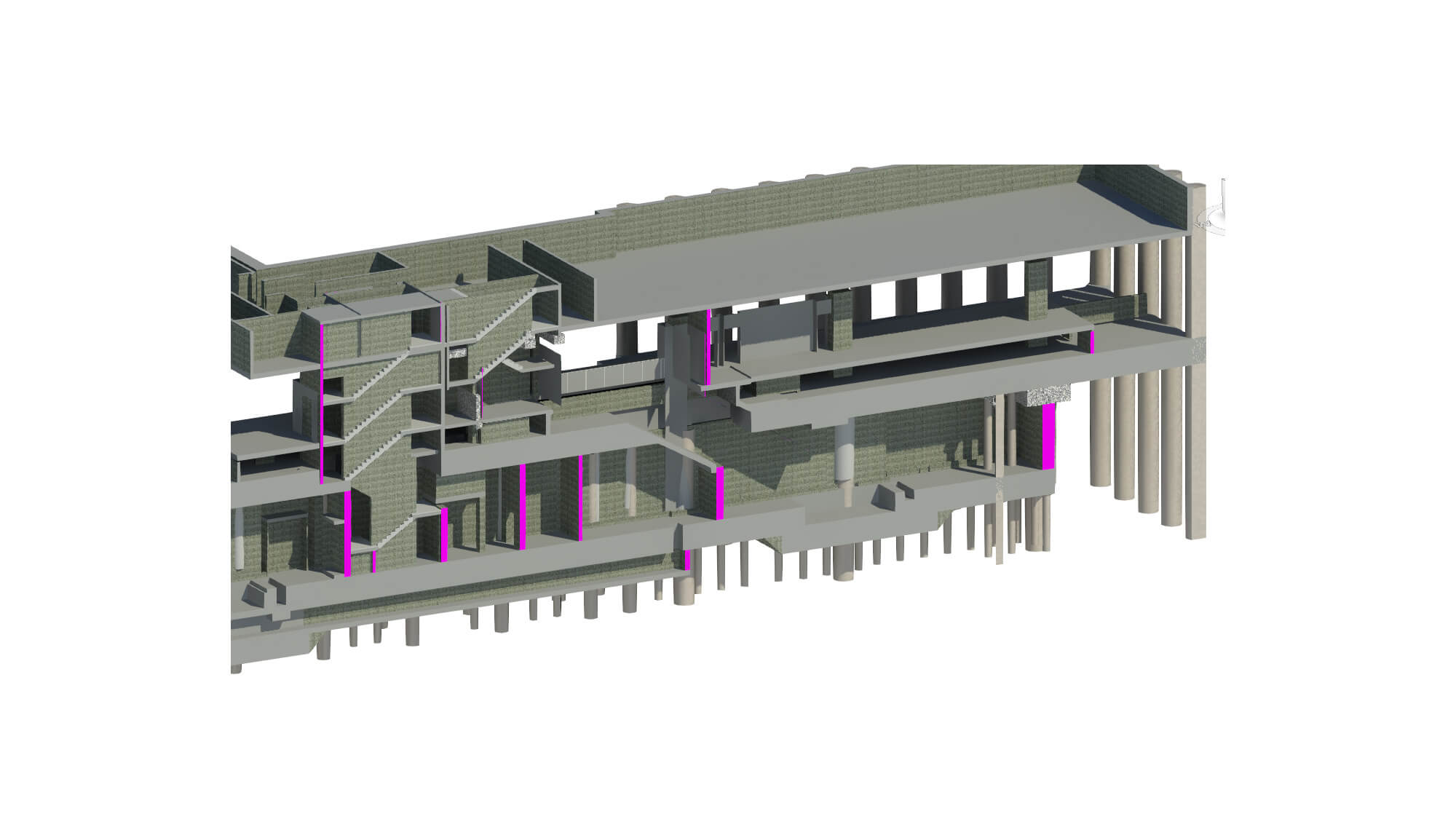 Our Smart Tools
Proprietary Innovations using Big Data to reduce downtime and boost efficiency and productivity
Diaphragm Wall Container Training Simulator
Soletenche Bachy has developed a Container Training Simulator to train diaphragm wall excavation operators in all the techniques, cable and hydraulic grabs as well as the sophisticated hydrofraise machines. This is both innovative and efficient as it provides real-time training to the operator in a safe and controlled environment.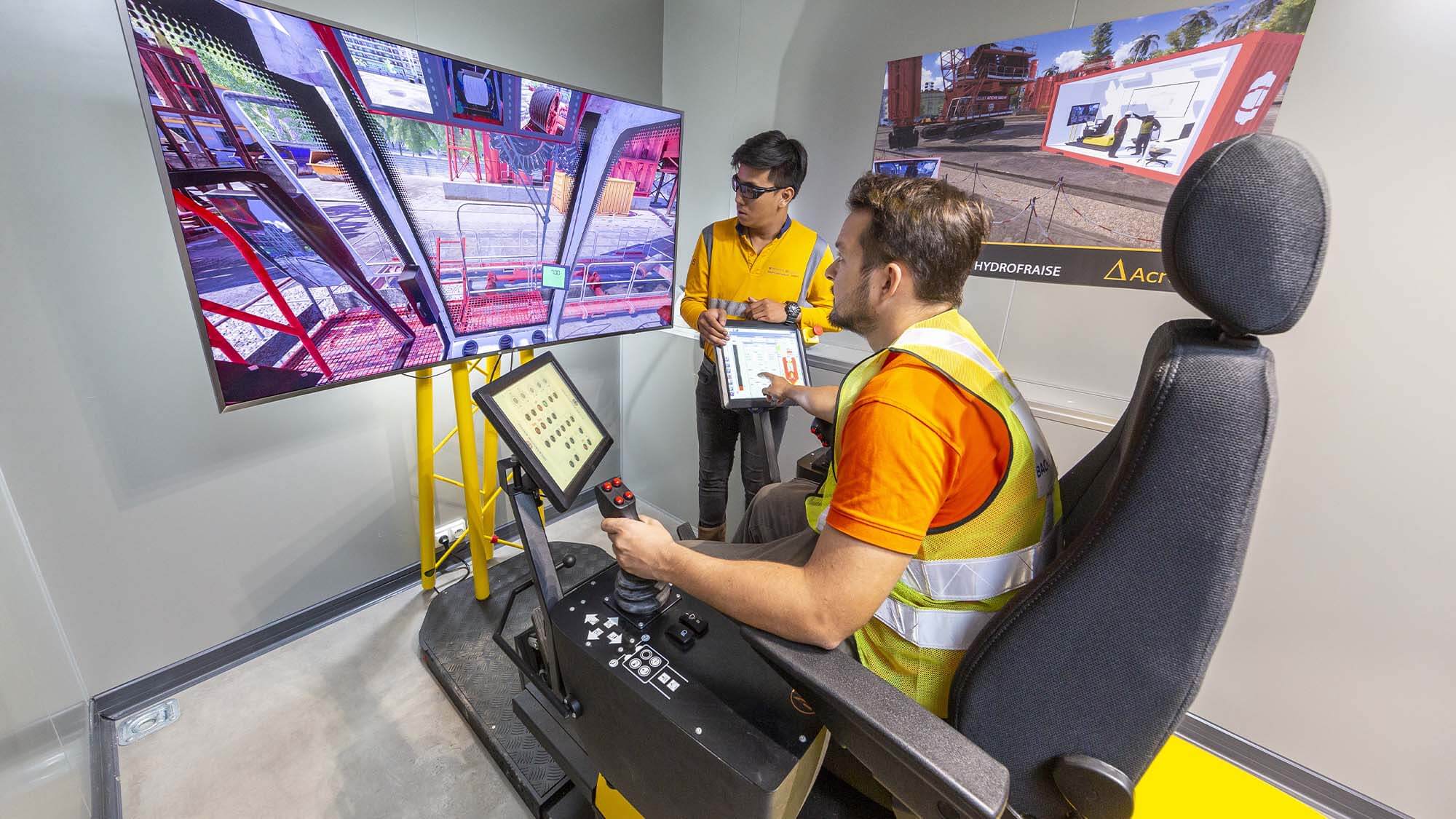 Potential new operator training on the Hydrofraise Simulator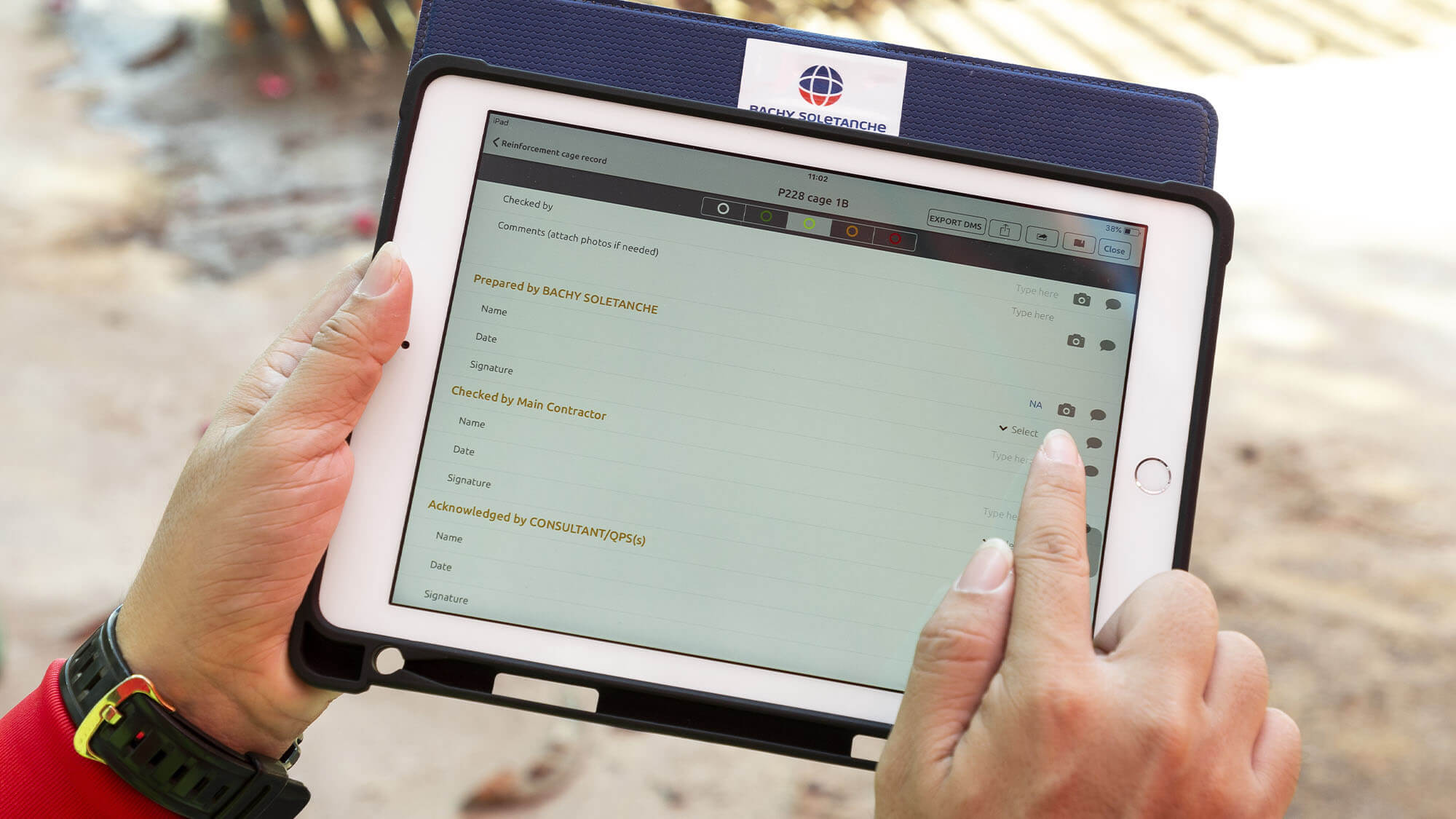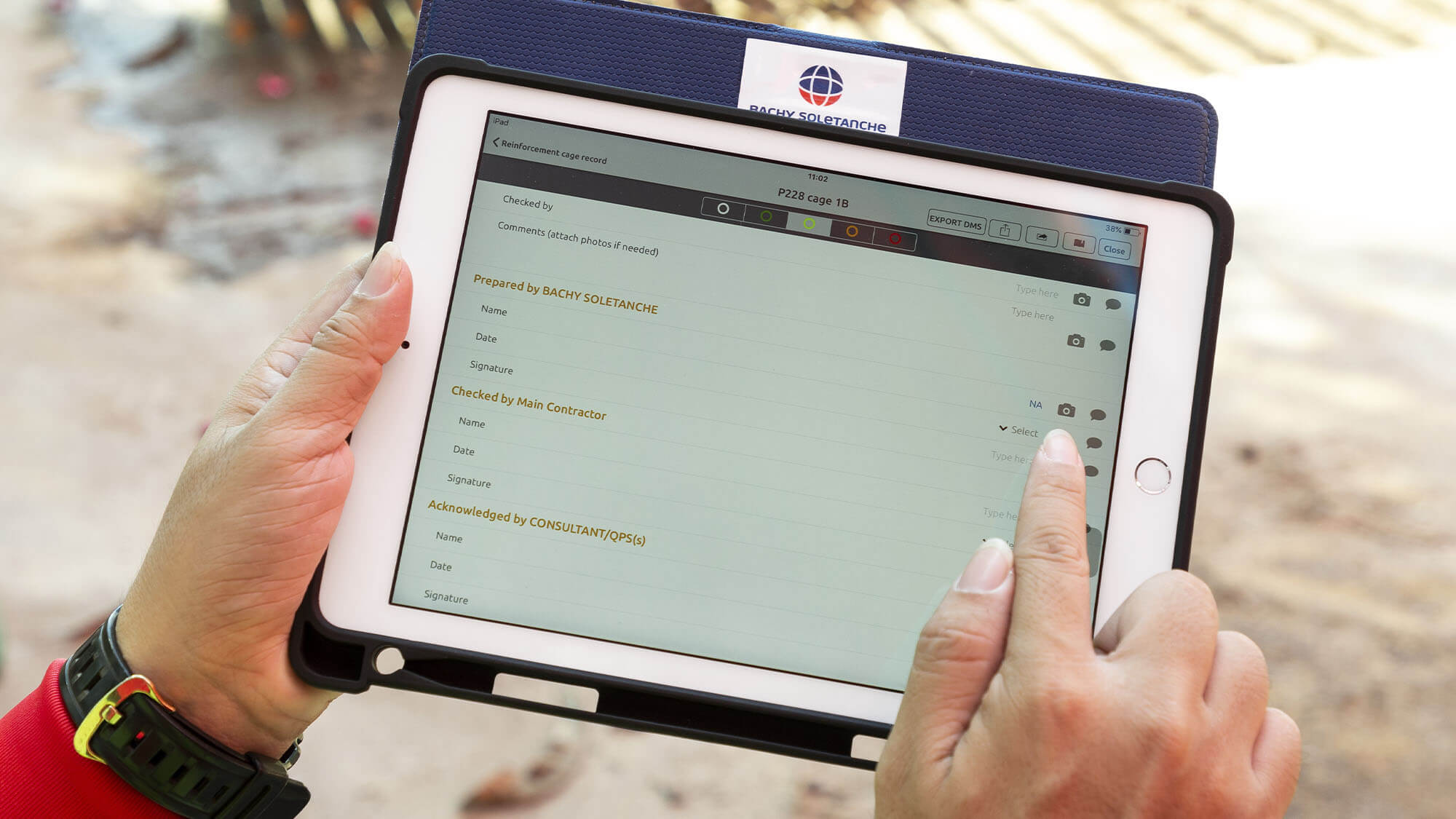 Carrying out a diaphragm wall cage inspection with a tablet at site
A collaborative tool for tablets and smartphones, the Digital Site was developed by our sister company SIXENSE. It improves quality and team management by providing real-time access to all documents and information.
BIM & Digital Transformation
We have initiated Building Information Modelling (BIM) to produce 3D models to stimulate reality leading to improved construction planning, work productivity, and lowered cost.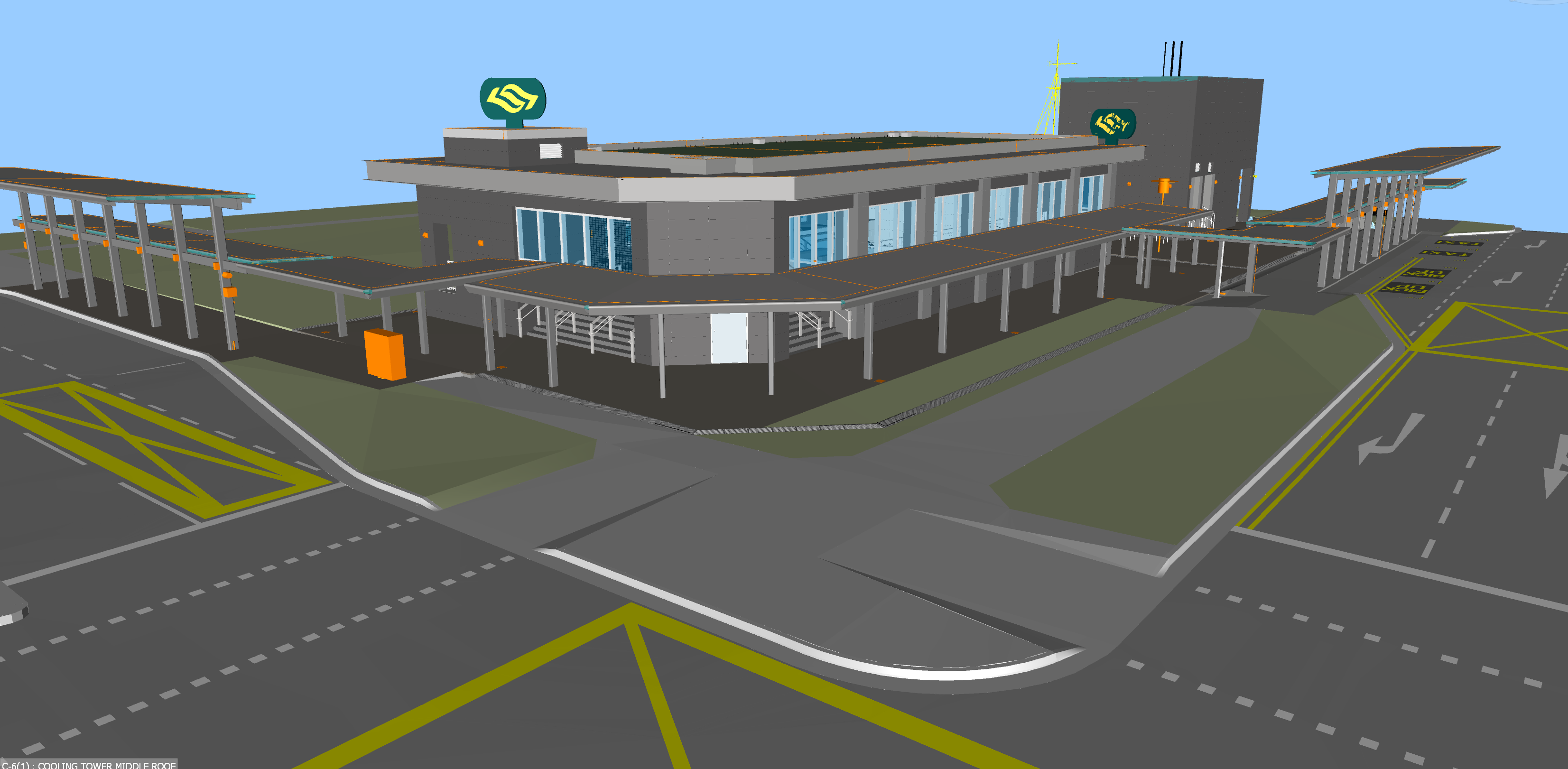 Tanjong Rhu Station BIM Model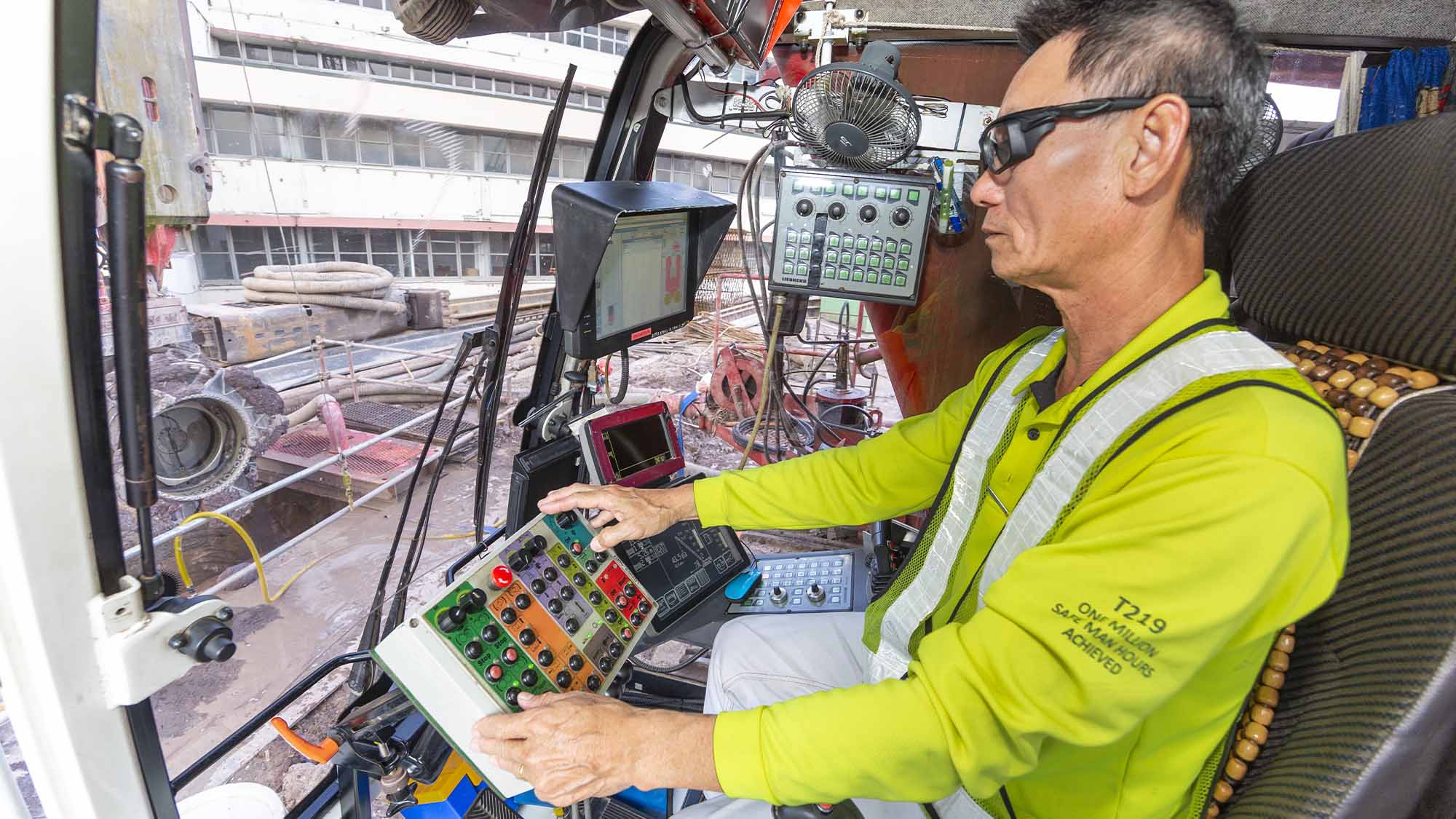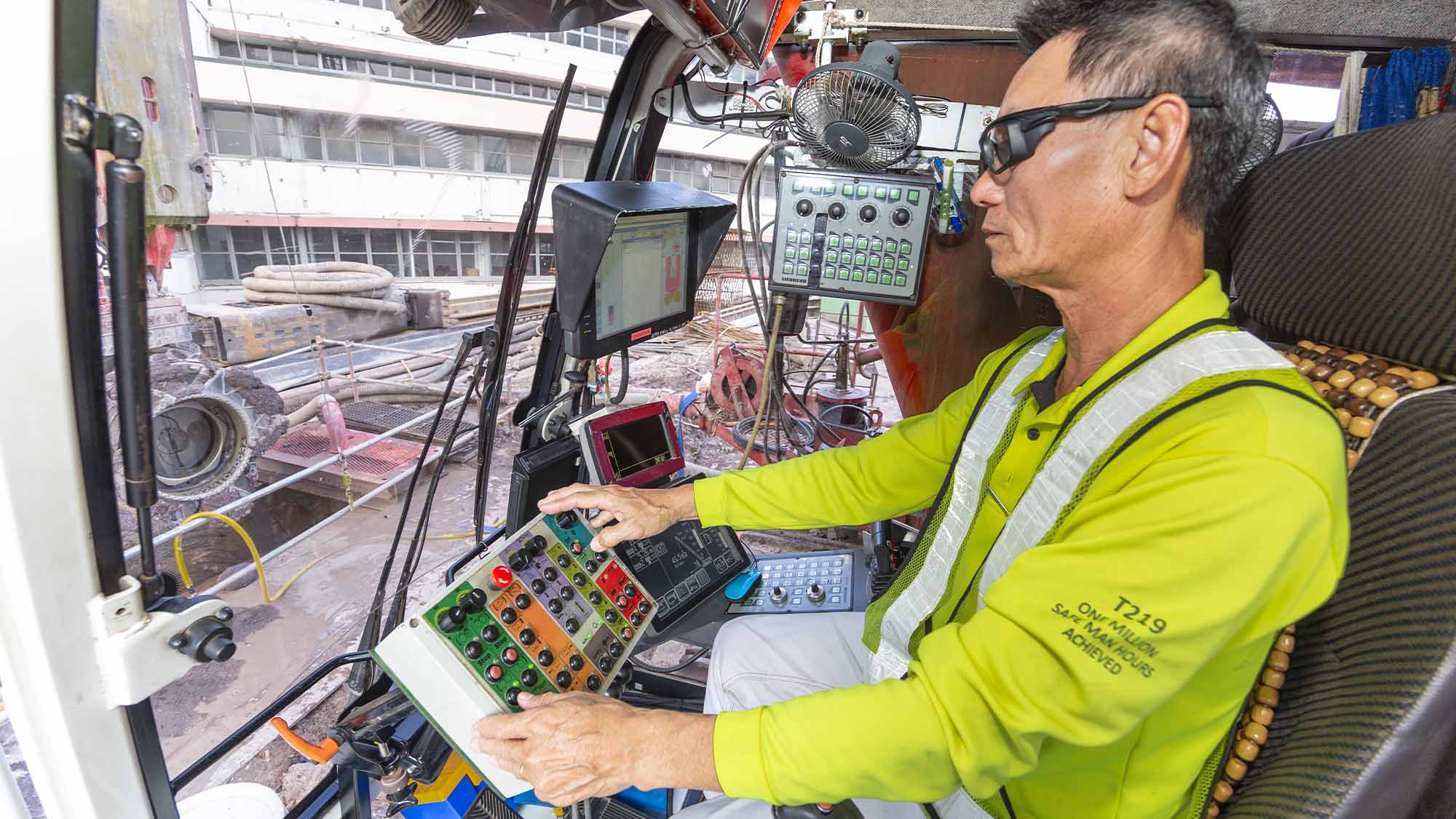 Our operator working with ENPAFRAISE hydrofraise control unit
Manufactured, designed, and programmed by the company, the control unit in Enpafraise provides continuous, real-time monitoring of deviations from the excavation process.
TiPS (Time & Productivity on Site) is an internal appl that allows quick overview of each project site, work productivity and man-hours.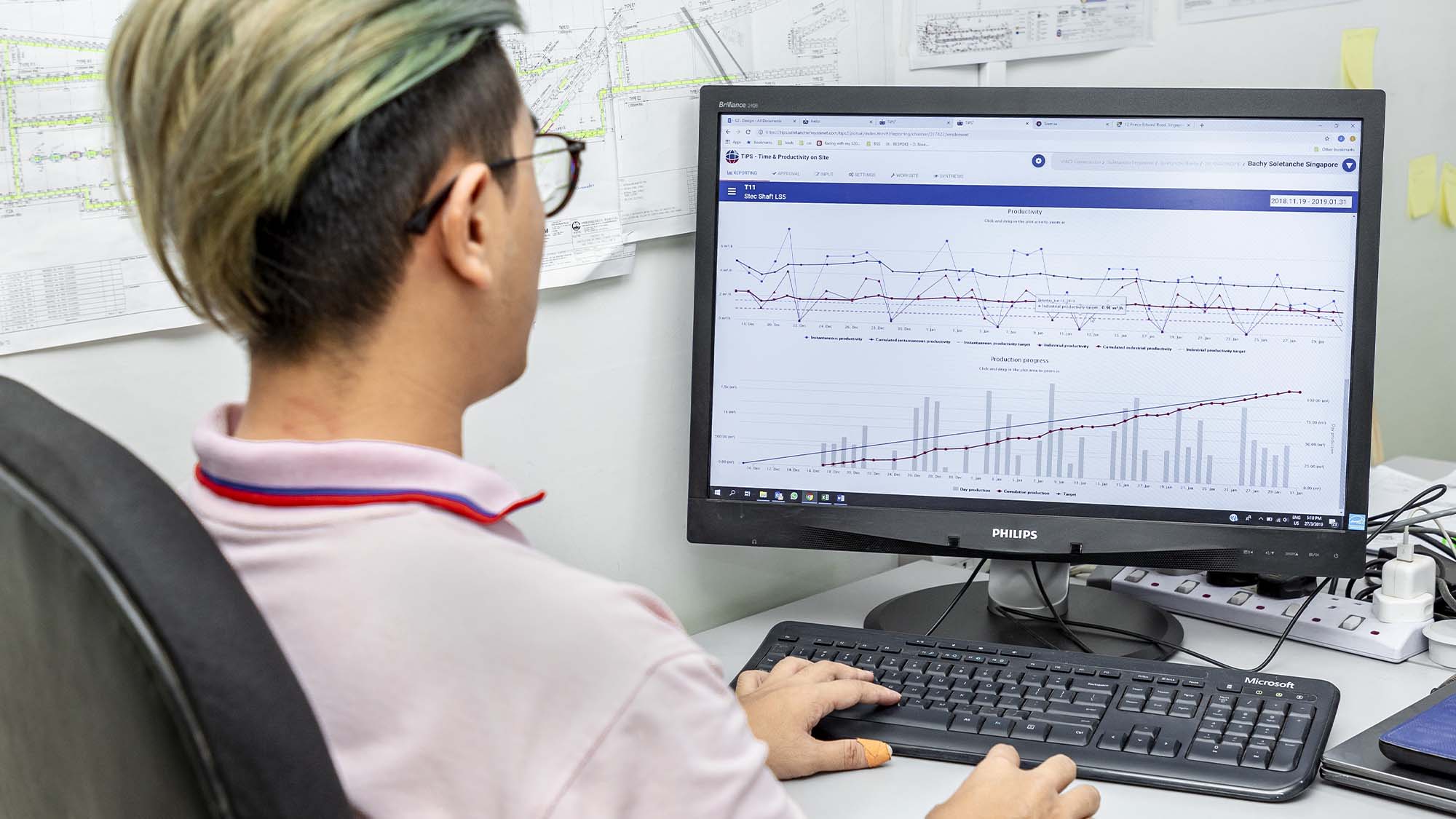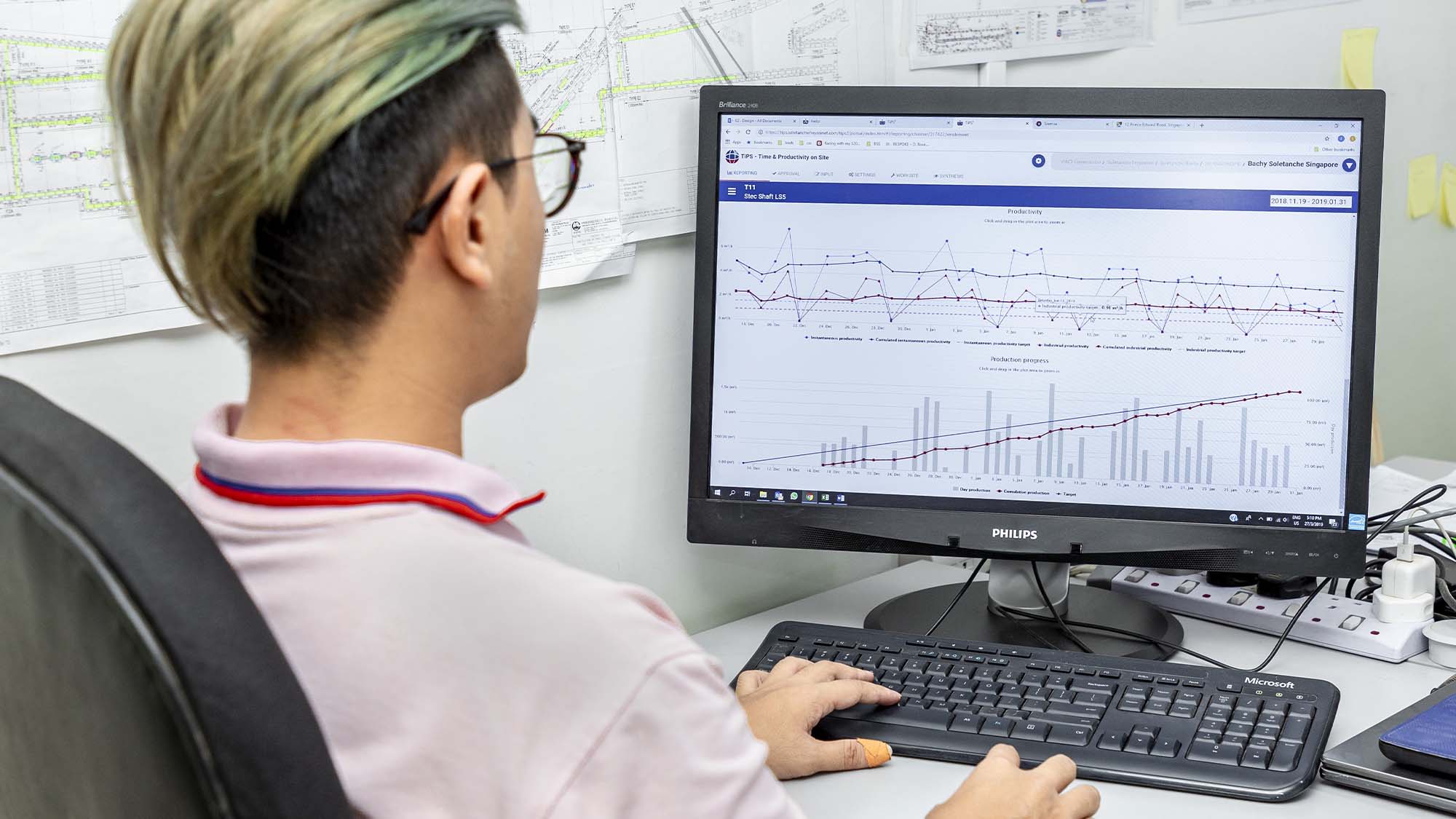 Our Engineer producing production reports with TiPS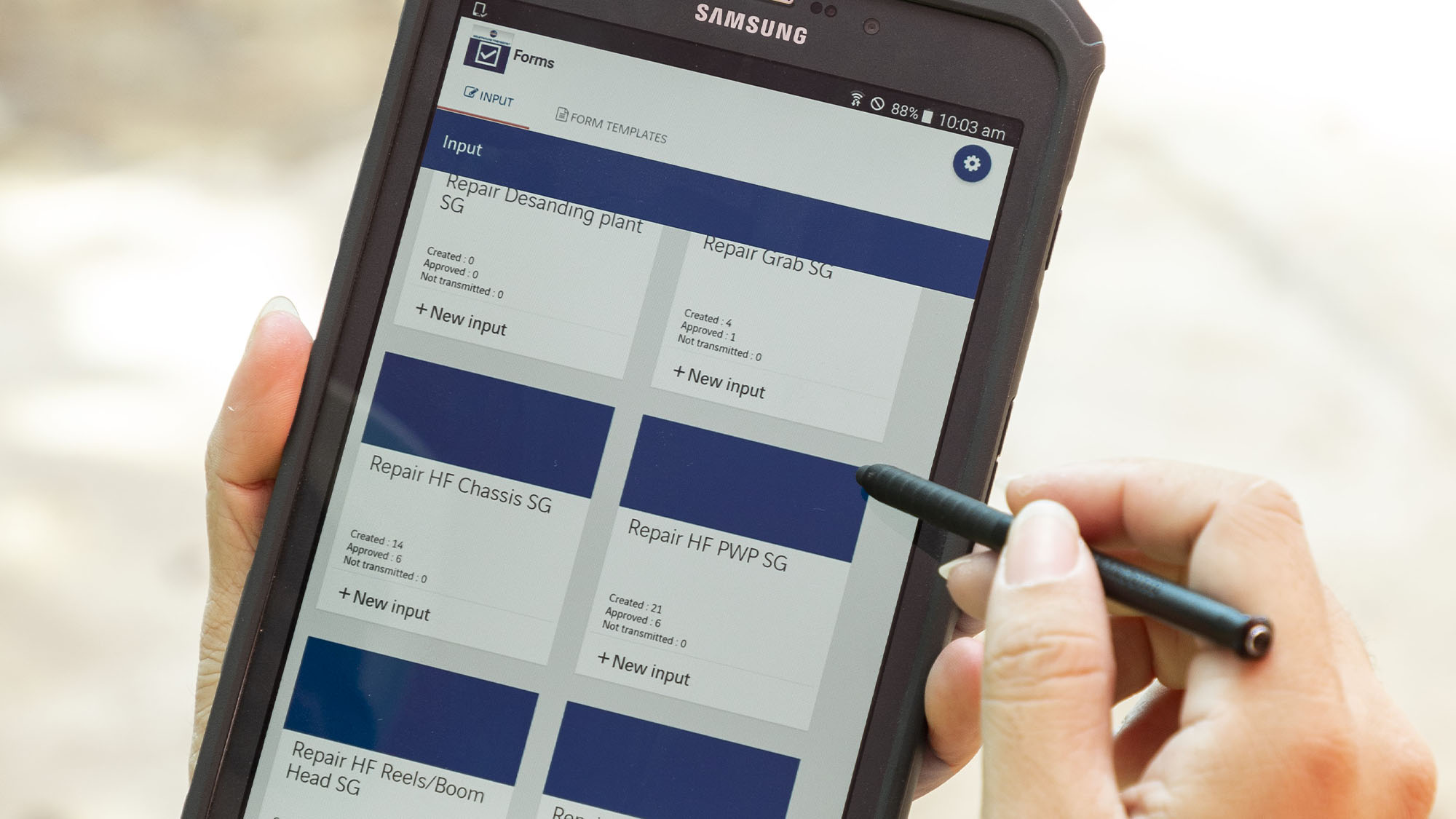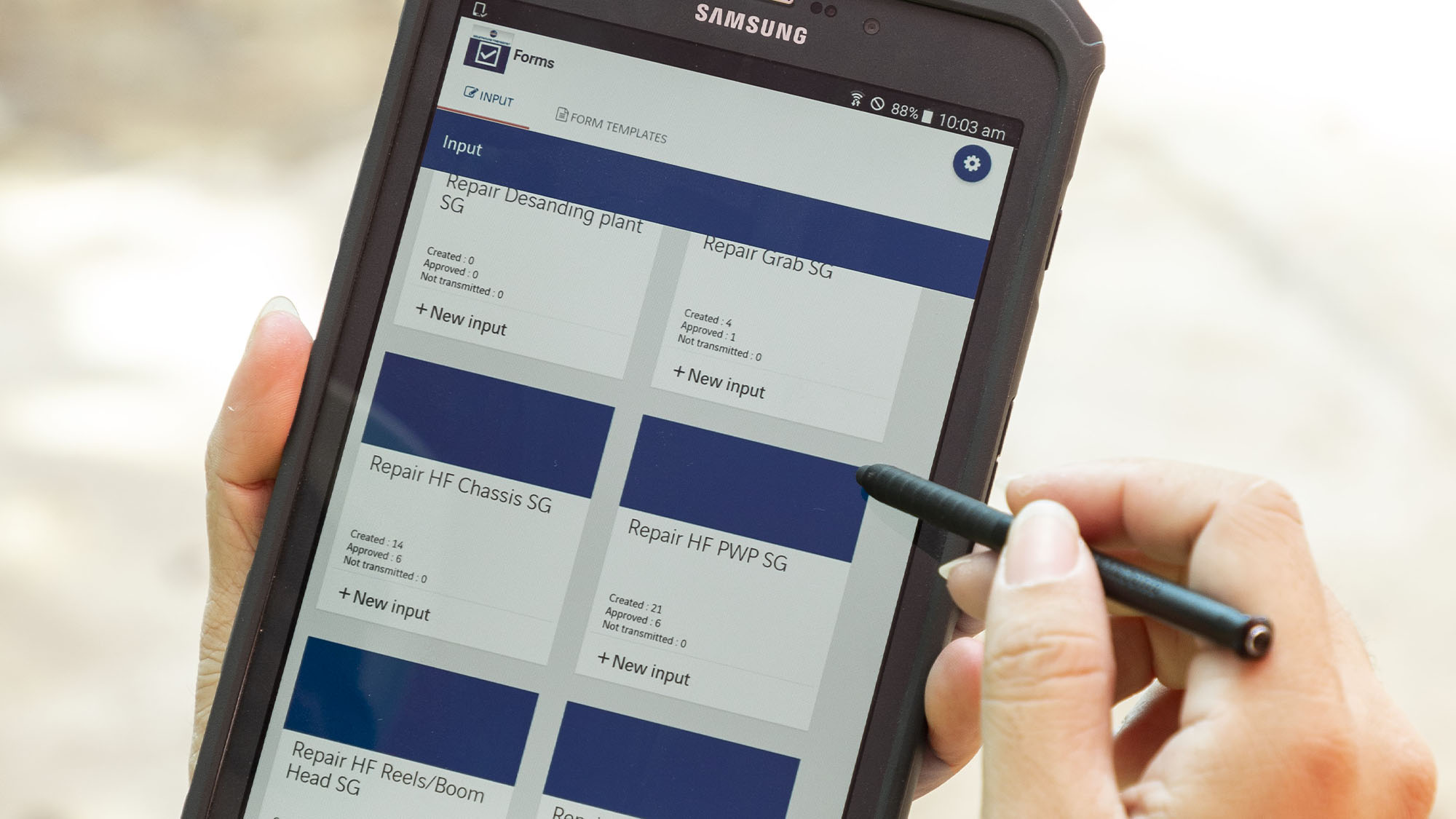 Our Mechanic recording his repair updates with the tablet
This is a digital platform for the mechanic to have a quick overview of any repair status.
A newly launched application for site visits for business unit managers. All site visits are directly recorded in the H&S reporting tool for monitoring by the HSEQ (Health, Safety, Environment & Quality) manager in Singapore.