Creates Temporary or Permanent

Deep Foundation

and Earth Retention Walls.
Diaphragm walls provide a safe and cost-effective solution for temporary and permanent retaining wall constructions. This method is suitable for urban environments, when working close to existing buildings, where the water is high, and the ground is highly permeable.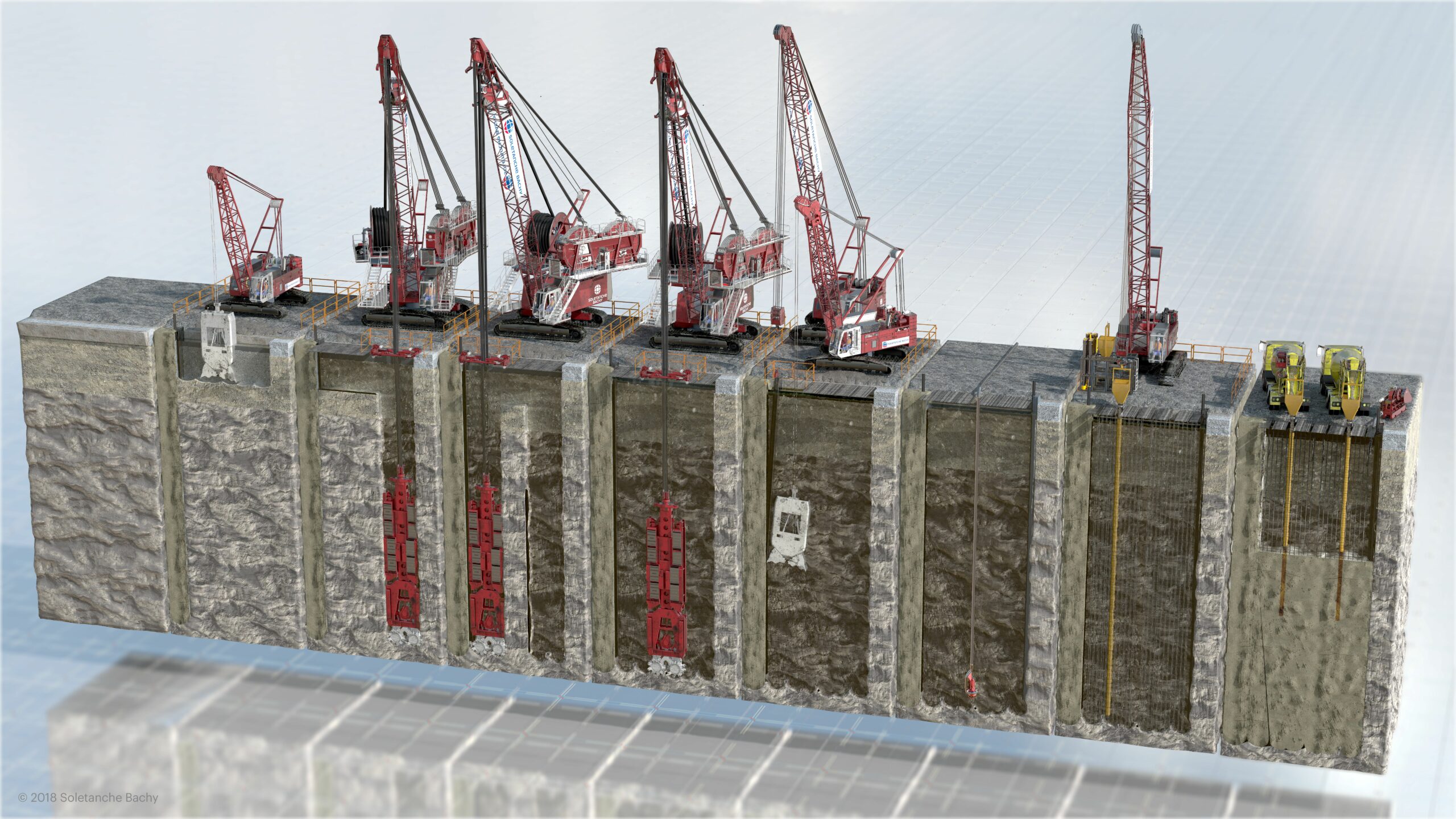 A diaphragm wall involves excavating a trench, which can reach 90m depth and beyond, using a mechanical or hydraulic grab or a Hydrofraise® (technology developed by Soletanche Bachy) depending on the type of soil encountered.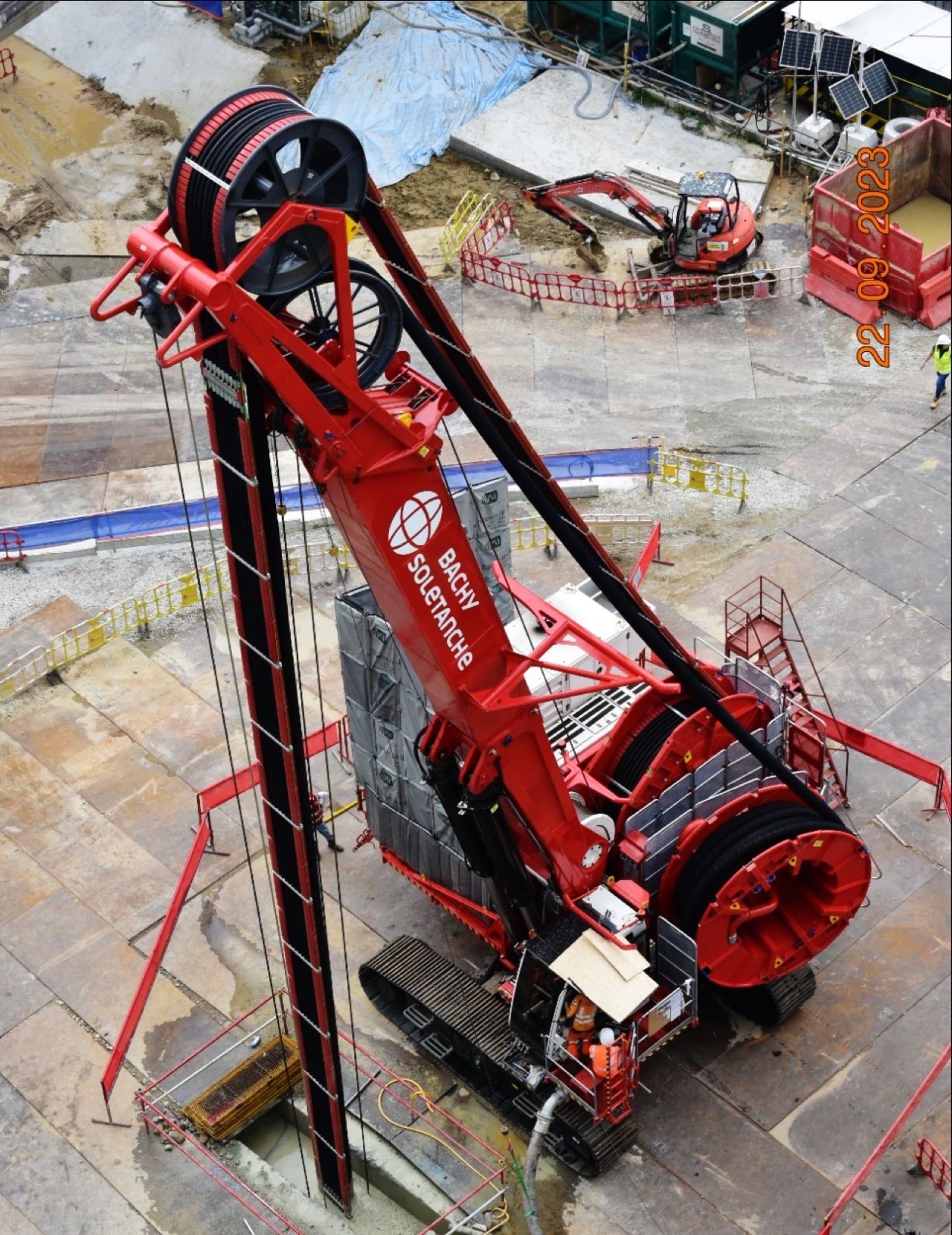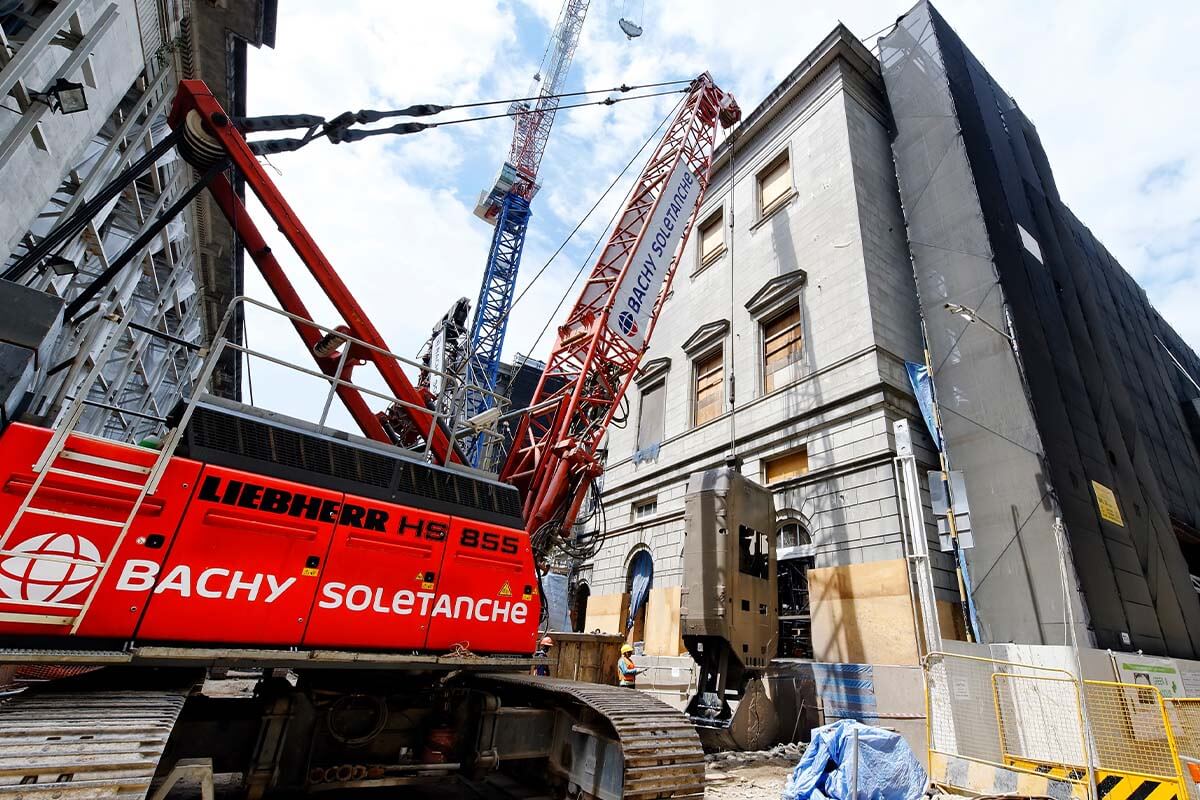 Guide wall construction: In order to optimize the excavation process, it is essential to construct a reliable and durable reinforced concrete guide wall. This guide wall plays a pivotal role by efficiently guiding excavation tools and providing essential support for executing panel work with precision and effectiveness. By implementing this construction technique, the overall excavation workflows are streamlined, ensuring smoother operations and facilitating the successful completion of the project.
Excavation: The excavation process involves employing an excavation crane in conjunction with support slurry to excavate the designated area to the specific depth. Once the excavation is complete, thorough cleaning of the trench is carried out to ensure optimal conditions for subsequent steps.
Reinforcement: It is crucial to install the reinforcement cage within the excavated area. The fabrication of steel cage takes place on-site platforms, and one or multiple cages are composed accordingly. These steel cages are then carefully lifted and positioned within the trench.
Concreting: To ensure a high-quality concrete pour, the tremie pipe method is employed to prevent the segregation of concrete. This method involves carefully placing workable concrete into the tremie pipe. As the concrete is poured, it displaces the slurry, which is then pumped out of the designated area.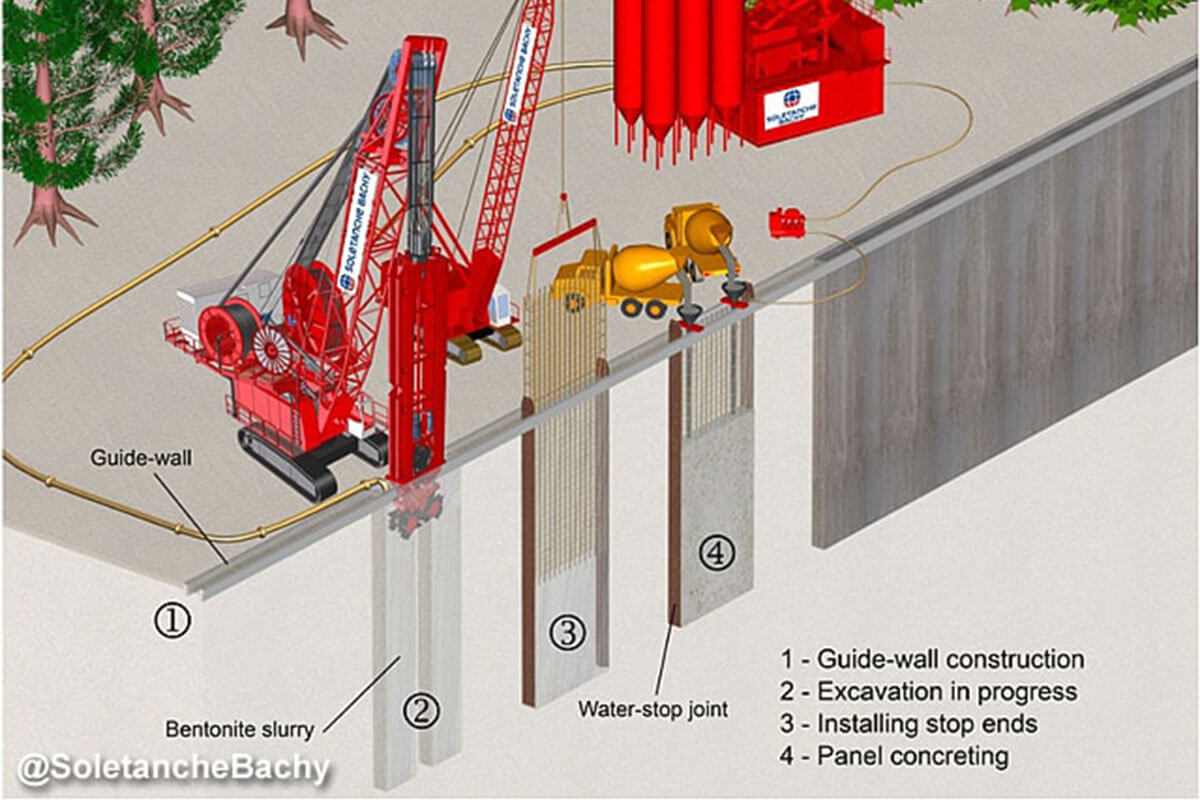 Discover our other solutions